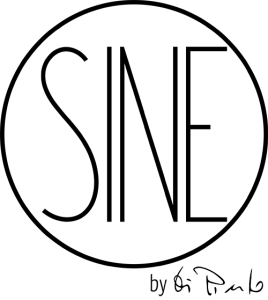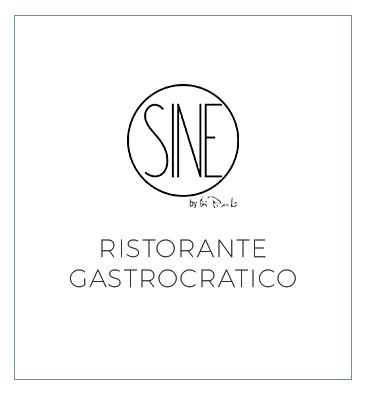 "HAPPINESS DOES NOT DEPEND ON THE UNNECESSARY"
A few words to sum up our philosophy.
SINE, which is the Latin word for WITHOUT, wants to expand the boundaries of gourmet cuisine, of quality gastronomy, eliminating everything that can represent an unnecessary weight on the plate and on the customer's bill. Simple but refined lines, sober tones with lively details. Sine is the perfect place to spend an evening with friends or family and at the same time the ideal place for a business meeting. A relaxed atmosphere, attentive and scrupulous service, an elegant but never formal ambience.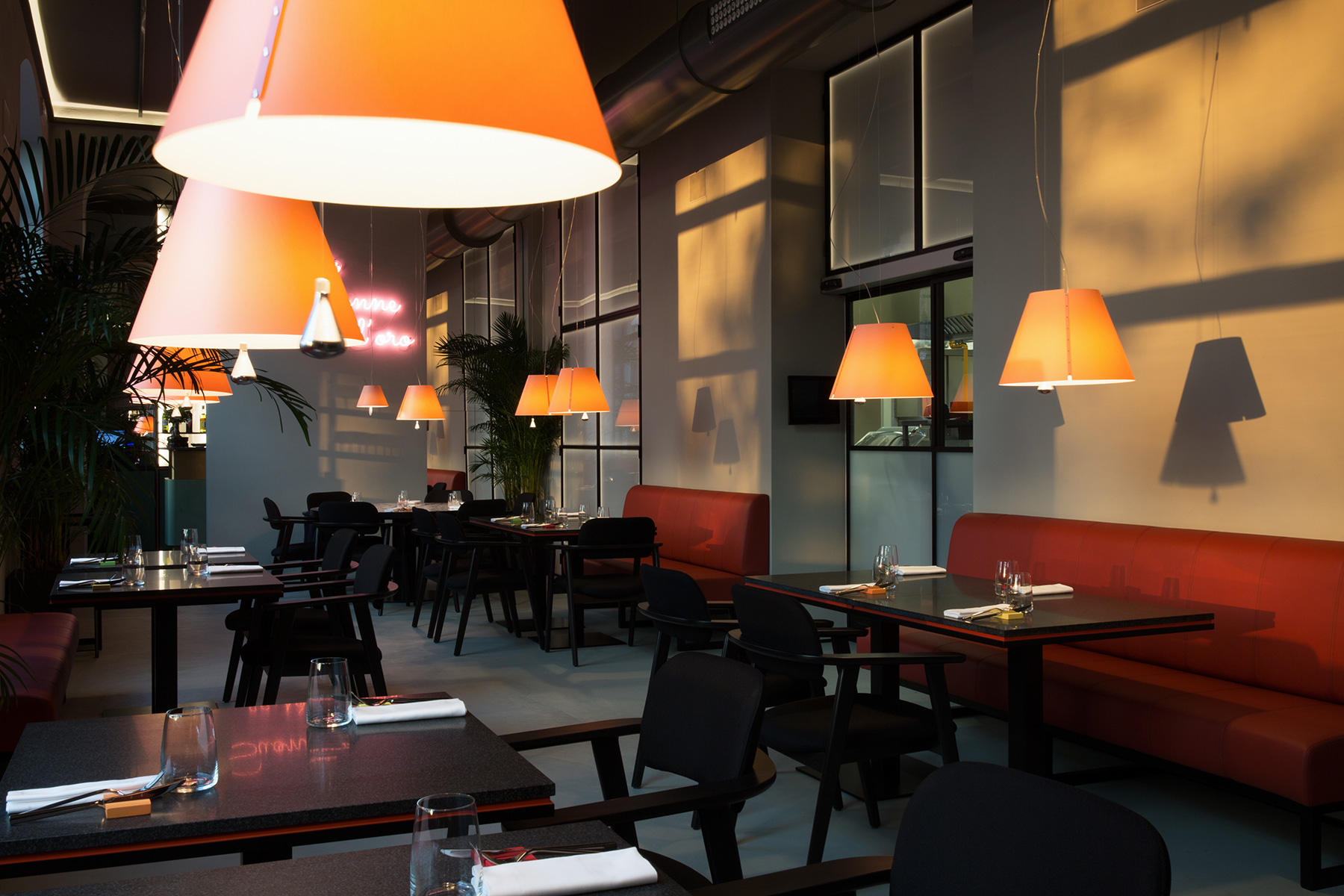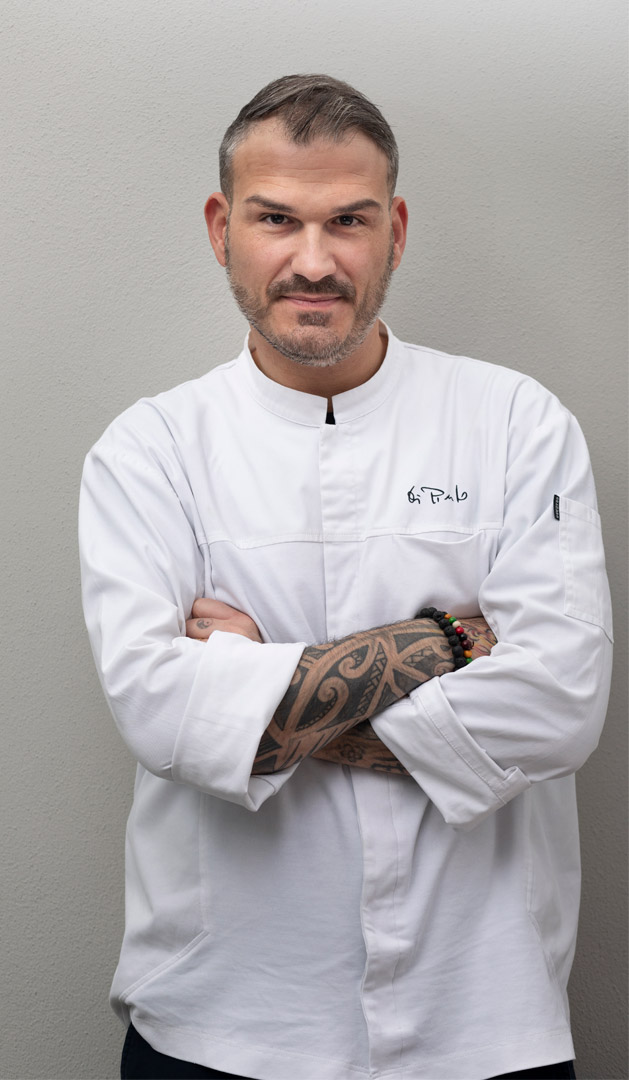 ROBERTO DI PINTO
Neapolitan doc, Roberto has dreamed of becoming a chef since childhood. He started working when he was still a young boy and traveled the world working in the kitchens of the most important luxury restaurants learning the best techniques, until he fell in love with Milan where he decided to settle. After his experience as a chef at the Bulgari Hotel, he decided to open Sine.
His cuisine is inspired by his Neapolitan origins, while being developed and enriched  by the stages of his career. The Mediterranean nature of the products and their processing speak of Naples and the strong bond with this land. Tradition is revisited to be exalted and, sometimes, desecrated, but without ever disrespecting it. Roberto's cuisine is the kitchen of roots and dreams and finds its perfect setting at the Sine.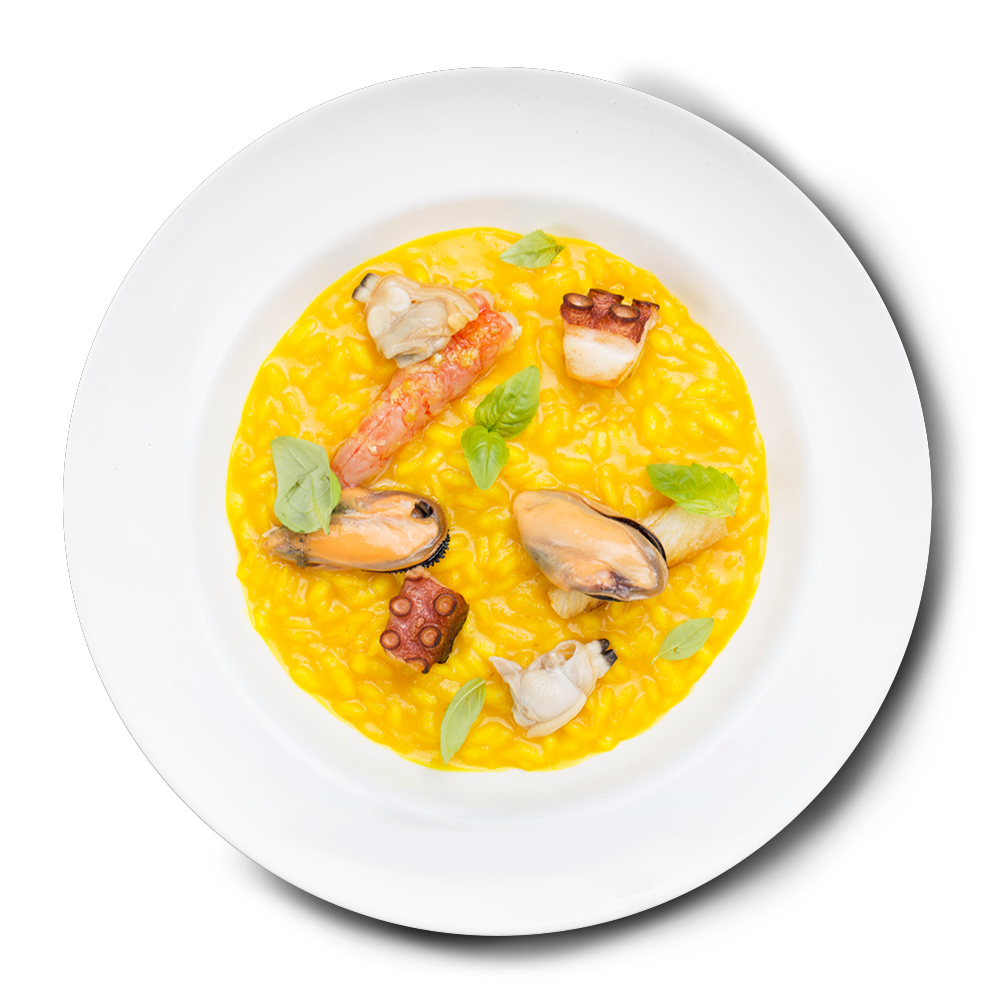 Our cuisine
The term 'Gastrocracy', which inspires the entire menu of the restaurant, comes from the union of two words: Gastronomy, the science of cooking, and Kratos, which means power in ancient Greek.
The aim is to set Gastronomy free: free from ancient clichés, free from standards.
POWER TO GASTRONOMY, POWER TO CUISINE. A cuisine able to reach everyone.
Roberto's creations speak of tradition and dreams. Our menu tries to meet the different needs of customers, proposing three tasting experience and 'a la carte' menu that has its roots in the Neapolitan tradition, revisited thanks to the technique and experience developed by the Chef.
The evening menu is accompanied by the lunch menu 'Gastrocratico': three different solutions designed for those who are on borrowed time during lunch break.
On Monday evening you can book a table in the kitchen, to try ad hoc menu created for guests by the Chef.
catering and events
We host small and large events, tailor-made for our customers. It is possible to reserve our private room for groups of up to 15 people or the entire restaurant for dinner/lunch placée or reinforced cocktails.
We organize external catering always respecting our philosophy and passion for our work.
Timetables
Monday 19:00 – 22:30
From tuesday to saturday 12:30 – 15:00 | 19:00 – 22:30
Closed on sunday and monday for lunch
Where to find us
Viale Umbria 126, 20135, Milano
Contact us
info@sinerestaurant.com
+39 02 3659 4613
Prenota